PayPal Business Intelligence and Analytics
PaySketch comes power-packed with a lot of useful features. The software is PayPal centric, and therefore the entire application design and utility has been built keeping transactions, sales, payments, products and customers in mind. To strike the right balance between analytics and the bulk of PayPal transactions, high level info-metrics like peak order time, order frequency, refunds and customer loyalty are collectively shown in one place, while detailed information like transactions, sales history, payments and product performance have entire dashboards dedicated to them. Each dashboard embodies instant search and allows searching for transactions by date ranges and transaction status. Trend charts and high level statistics in these dashboards help project numbers visually grouped by years, months, weeks and days.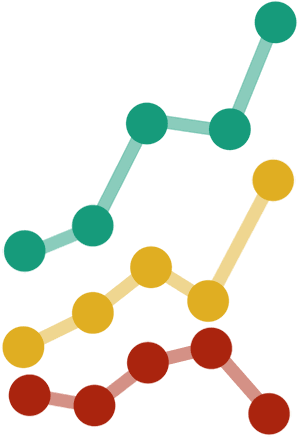 Deep insights into PayPal Sales
The sales dashboard gives you a detailed view of online sales progress through PayPal. A trend chart with clear revenue and sale indicators along with a summary of sales revenue, refunds and reversals give you all the research strokes. Further your research by applying filters to search between specific dates or simply search by transaction statuses. Use hotspot searches to find sales by same customer names, email or status.
Keep track of PayPal payments
Not sure how your PayPal account balance goes down every once in a while! Now you can trace back every single payment for which your PayPal account gets debited. The payments dashboard  makes it easy to view all your payment.
Measure sales performance of your products
The Products Dashboard helps you gauge and measure sales performance of your products over time. It also shows how much each product contributes to the net revenue. Along with average revenue per sales, other indicators include refunds and reversals processed for products, which if high, are pointers about negative customer satisfaction. Categorize product sales by individual products or group them all together to monitor overall performance.
Understand your Customers
The Customers Dashboard lists all your customers who have paid for online sales through PayPal. Customer details include their names, email addresses, the total worth of purchases they've made and detailed inventory of all their purchases. You also get the flexibility of communicating with your customer by email.
Transfer Money and Process Refunds
Choosing the right features for PaySketch included making operations like processing refunds and transferring money, easy, handy and a 1-click job.
Send Money and make payments
Get the ability to send money through PayPal by simply entering the email address, amount and clicking send – all of this from within the application. A notification follows stating whether or not your payment went through. This speed and ease of use makes it handy to use PaySketch for sending money and making payments through PayPal.
Refund PayPal transactions
If you are making online sales, chances are that a small percentage of your customers might not be as happy with your products or might want to cancel their payment. Occasionally, you might also have a dispute coming your way. To handle such situations (and transactions), process PayPal refunds real fast and easily using PaySketch. All you have to do is to enter the refund amount and a note. You can process full or partial refunds, for which a percentage of the actual amount helps you order things according to your refund policy.
Power-packed with features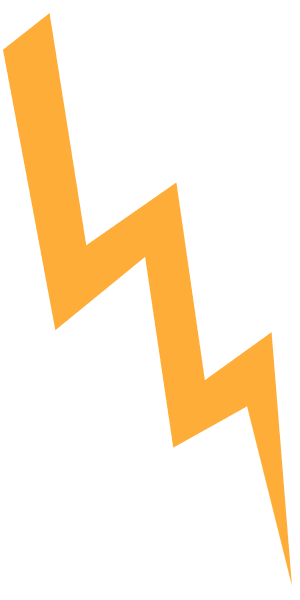 Supersonic Speed
PaySketch gives you rapid access to your PayPal transactions. Downloading a batch of transactions takes just seconds and viewing details for the downloaded ones takes microseconds. Its like having PayPal energized with rocket boosters.
Search PayPal Transactions using multiple criteria
Dynamic Search capabilities let you easily search through hundreds of transactions while you type. Search PayPal transactions by name, email address, amount, transaction status and transaction type. The Reporting dashboard (available in the Professional version) allows you to apply upto 9 filters – each having multiple options, to search across all PayPal transactions. You can search PayPal transactions by Name, Email Address, Amount, Transaction Fee, Transaction Type, Transaction Status, Currency, Date and Archive mode.
Download and Export PayPal Transactions
Download PayPal transactions from any of the dashboards in PaySketch. Downloads are dynamic, which means that if you've applied a filter to search across transactions, you can download just those or choose to download all of them. Sales, Payments and Products dashboards also allow you to download trend charts and other indications and highlights about your data.
Print Shipping labels and mark items shipped
If you are selling tangible products on eBay or online through PayPal, then you definitely need to print shipping labels. Copying a buyer's address from your email, pasting it in a text editor and then hitting print is so lengthy. Then, you have to keep another track of what items have already been shipped and which ones are still pending. To help you with this, PaySketch automatically downloads your customer's address and lets you print it from within the application. Just hit the print button and you're done. Mark items shipped by simply moving a toggle switch.
Charged and Ready for Work
PaySketch has been made to work hard. It does all the number crunching and analysis to provide you with beautiful reports for PayPal transactions. Weather you are connected to the internet or not, you can always use PaySketch on your computer, whenever and wherever you wish. As soon as PaySketch detects a connection, it will automatically connect to PayPal and update all statistics and data.
Realtime
Enjoy the realtime PayPal experience with PaySketch. On start, the software will automatically get all the transactions data for you so that you can read through and act real fast on those transactions. To make this experience faster, transaction basics are downloaded instantly at the rate of 10 transactions/second and the details are fetched back office while you have an overview.
Automatic synchronization
One of the key features that we built into PaySketch was its automatic synchronization capability. What this means for you is that while the application is running and connected to the internet, it will automatically download the latest transaction data as it happens. To add further control, users can set the scale – sellers with high sales volumes can get updates every 15 minutes and other can set this check to happen every 5 hours.
Archives
Getting a lot of sales everyday? That's awesome. With time, it might therefore become necessary for you to focus more on transactions in hand. More and more data in PaySketch will also delineate the search, lookup and load performance and that's why we built it with archival functionality. All dashboard will only show results for non-archived (or current) transactions, which means that you get faster load times, quicker search and rapid results as you type in live search. Archives can be set as per user choice and can also be reset in case they are required. The Reporting Dashboard gives you the capability to even lookup archived transactions.
Customizable
We thought about a few key areas which should have enough flexibility that the user, if chooses to, can change things within. Customization makes the application more user-friendly and lets you really concentrate more on being productive than finding ways to adapt to the application environment. In PaySketch, you can customize the visible data columns, number of transactions to show in each dashboard, pagination scale, archive data, and choose your preference for date and time formats.
Secure
Security was No.1 on our features list when we designed PaySketch. All the communications with PayPal happen over a secure protocol (HTTPS). The received data is automatically encrypted with military grade encryption (AES256) before being stored locally on your computer. So be it your transactions data or your customers information, we made sure we keep all of it safe and secured.
Automatic Updates
Bug fixes, Enhancements and Upgrades are all automatic. You get notified whenever there is an upgrade and installing it is super simple. We will make sure to preserve your data during the upgrades, so as to stay away from showing you inconsistent results. Besides, upgrades will always be free for the lifetime of your software license.
Technology
Using the most cutting edge technology helps us to deliver meaningful experiences to PayPal users. PaySketch is beyond just transaction logs or bulk of reports – its an interactive, dynamic, substantive and a revolutionary way to manage your PayPal account.
See how PaySketch helps PayPal merchants run a smoother business. The video below explains all the key features and benefits that you get using PaySketch, and you can always try it out for free by visiting the download page.