Shortly after the release of v7 for PaySketch, we started getting user feedback on more features that would make our end users lives easier and here we are with another release in 3 months with a good load of them.

Instantly switch between connected PayPal accounts
This was one of the most requested features since we started support for our users to connect multiple PayPal accounts with PaySketch. Not that switching between accounts was difficult – it just required an application restart. With v7.2, we did away with that and users can instantly switch between their connected PayPal accounts without having the need to restart PaySketch.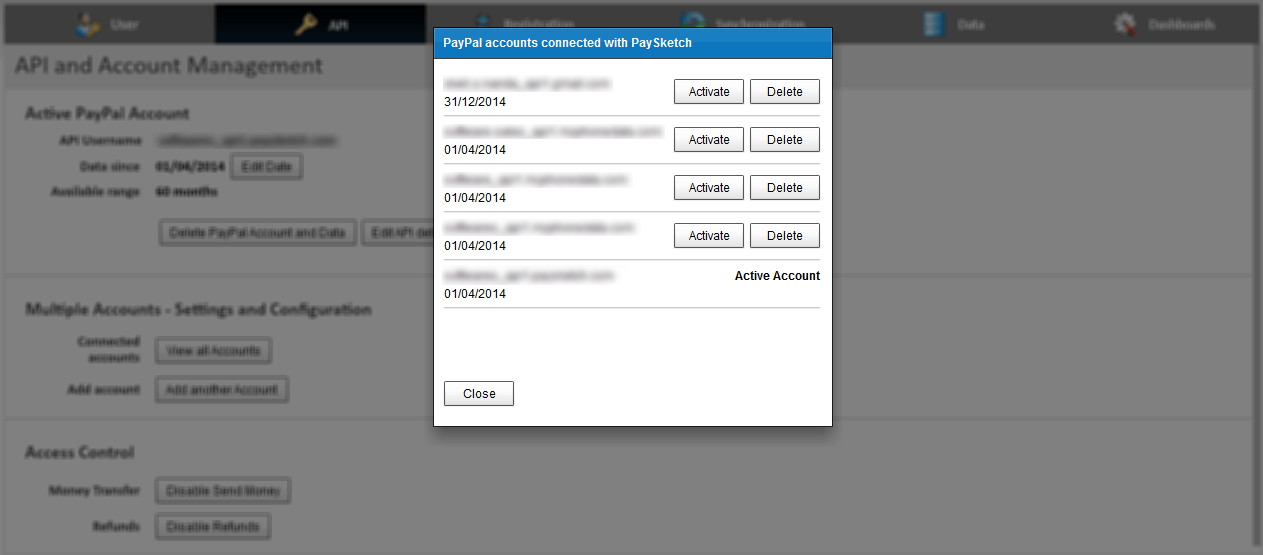 Transaction Mapping
With the ever increasing frontiers for PayPal, they keep introducing newer and innovative ways to do business. This also brought a challenge for us to map transaction types, where we needed to push the newer types with upgrades and users had to wait until then. With v7.2 we came up with an amazing mapping scheme where you get the power to map all possible transaction types in your account and classify them as Sales and/or Payment.
Granular Synchronization Control
Users now get to fine tune and control when and how frequently PaySketch fetches new data and whether the dashboards reload with new data automatically. These settings have been embedded in the Settings Dashboard -> Synchronization tab.