Installing PaySketch is as simple as it gets. Before proceeding to install PaySketch, ensure that you have download the software installer first. You can download the software by visiting the Download page. The downloaded file would be an .air file installer which will let you install PaySketch on Windows or Mac.
Requirements to Install PaySketch
Windows or Mac computer
Adobe Air installed on your computer
512Mb RAM
20Mb of free space on your computer
PaySketch has been designed and developed with ActionScript and this requires that you install the Adobe Air runtime environment on your computer, if you don't have it already. Most users would already have it installed, but for the ones who don't, please do so before proceeding further with the install of PaySketch.
Install PaySketch
Now that you are through the Requirements, double click on the downloaded PaySketch.air installer file to bring up the software installer.
The installation window will look like the following on a Mac:-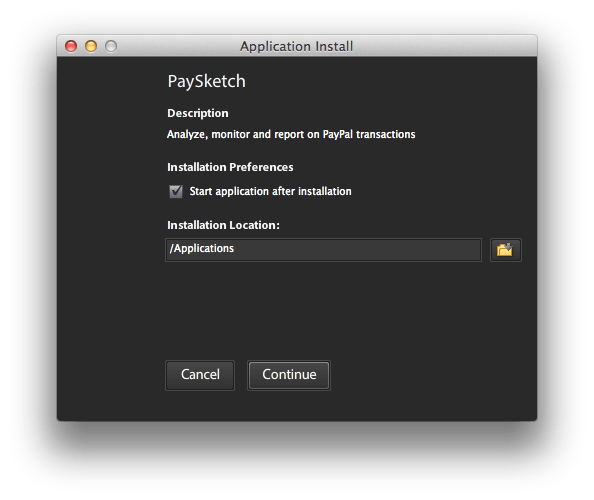 Click on the Continue button and the software will get installed on your PC or Mac within a few seconds.