Ready for heavy weights
Upgrade to PaySketch Professional
and enjoy
Visibility of upto 50000 transactions on dashboards
Access to Multi-Filter Search and Reporting Dashboards
Connect multiple PayPal accounts
Access Control and Data Archival
The PaySketch Upgrade packages let existing PaySketch users upgrade to higher versions. This helps crease out the primary differences between the different versions of the software with seamless upgrades via an efficient built-in upgrade process. After purchasing the PaySketch Upgrade pack, you get the upgrade license details which when entered into the software will upgrade it to a higher version.
Increased transactions limit
The upgrade adds flexibility in terms of the amount of PayPal transactions data that can be shown on each dashboard. Users can choose to upgrade and view upto 50000 PayPal transactions across each one of the dashboards for transactions, sales, payments, customers and products. With increased transactions limits, one can create a better picture of long term sales targets and can analyze data with a much broader range and data set.
Customers Dashboard
The Customers Dashboard in PaySketch gives complete, in-depth visibility into your customers. This helps run a deep analysis and virtual feedback engine which promptly highlights your most loyal and returning customers, the ones who have contributed the most to your organization an ofcourse for the ones who have been a little unhappy and have filed for returns or disputes.
Getting a list of all your customers by logging into PayPal is absolutely not possible right now. Using this dashboard, you can not only view but also download names, email addresses, orders, purchase value for each of your buyers in a split-second. Having a list of all the buyers can help you reward them accordingly, while you try to continuously re-generate business by making people come back for you.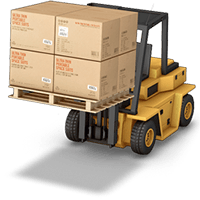 Products Dashboard
The Products Dashboard is a one of a kind analysis feature which gives you a high level and deep down insight into all and each one of the sold products. Users get the ability to account products for their revenue contribution (to the total sales for any date range), copies sold, average revenue per sale, completed payments along with the amount and number of refunds processed. On top of that, there is a complete historical analysis around the sales that each of the product has made for any date range – this can be grouped by years, months, week or even by days!
With an upgrade to PaySketch Business, you get complete access and visibility across all your products using this dashboard.
Connect multiple PayPal accounts
With an upgrade to PaySketch Professional, you get the flexibility to connect and sync multiple PayPal accounts while using the same software license. Having multiple PayPal accounts give you the flexibility to control more than 1 business or trade PayPal account, run analysis and reporting jobs on them and view details across the board for each account at a time.
The option gets automatically enabled on the Settings Dashboard once you sign up for PaySketch Professional, or upgrade to the Professional version.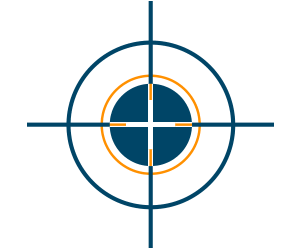 Search Dashboard
One of the key differentiators between PaySketch Business and Professional version is the multi-filter search based Search Dashboard, to which you get full access to after upgrading to the Professional version. The interface provides a set of 9 unique filters which can be used in combination to find the right transactions. Each high level filter has the option for another layer of distinctness added within which bumps up the total combination of filters. Users can choose to filter transactions by selecting any of the search filters in combination of Name, Email, Amount, Fee, Transaction type, Transaction status, Currency, Date and Archive mode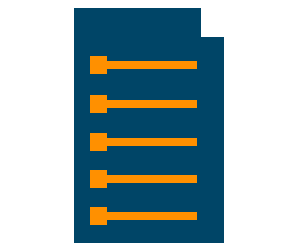 Reporting Dashboard
This dashboard gives you a high leap when it comes to running and creating PayPal reports. Users get the choice of generating a complete financial summary report, and a sales report – similar to the one which can be generated by logging into PayPal. There are 2 very crucial differences though:-
There are no date/range limitations on generating reports – PayPal restricts the financial summary and sales report for a max period of 31 days. Using PaySketch, you can generate reports for any date range – no matter how many days/months/years of data is being accounted for.
Its super duper fast – The reporting engine in PaySketch too runs on rocket boosters, so you get to see and archive reports in a matter of seconds. Try doing that via the PayPal's website and we're sure you can have a few cups of coffee while trying the same for a couple of months.
The interface provides a clear choice of the report with a date range and currency selection. You can expect split second results on the click on 'Generate Report'  button.
Access Control
Access control allows account administrators to take control of initiation for monetary transactions. This helps safeguard money-out operations in case a staff, contractor or a 3-party vendor runs analysis and reporting operations on PaySketch on your behalf. The following 2 operations are covered under access control:-
Refunds – you can disable refunds, which will block any refund being processed from PaySketch.
Money Transfer – disabling money transfer will disallow the said operation from PaySketch.
These options can be enabled/disabled using the PayPal Account API details, from the Settings Dashboard.
Data Archival
The Data Archival feature will let you archive old transactions. With growing business, one often would want to stay away from old transactions and focus more on newer ones. For this, users can create an archive of transactions between a certain date range. This will hide them from being shown on any of the grid dashboards. However, you can always look them up through the Reporting Dashboard and can always reset the archive to bring those transactions back to life.
Business

Professional

$

1.99

/month

$

2.49

/month

Transactions Limit

dashboard access to the number of transactions

20,000
50,000
Transactions History

download PayPal transactions from the past

3 years
6 years
Connected Accounts

number of PayPal accounts that can be connected

1
5
Dashboard Access

Summary, Transactions, Sales, Payments

Customers Dashboard

access customer details, orders and contribution

Products Dashboard

performance, revenue and much more for products

Search and Reporting Dashboard

allows to search multiple transaction attributes

Access Control

controlled access to money transfers and refunds

Archive Transactions

for a performance boost